Illuminations: Art that Makes the Spirit Soar
The Evelyn Burrow Museum at Wallace State Community College announces the opening of "Illuminations: Art that Makes the Spirit Soar."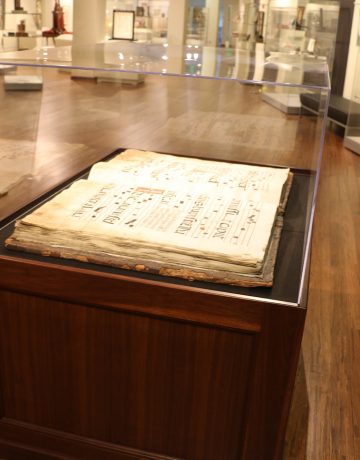 The collection features illuminated manuscripts and other works of devotion from the Renaissance to modern day from the Birmingham Museum of Art, St. Bernard Abbey, Sacred Heart, private collections and the Burrow Museum's permanent collection. Included in the exhibition are illuminated manuscripts, some more than 500 years old, as well as stained glass, textiles, paintings, relics and other works.
On Saturday, April 6, the Burrow Museum is celebrating international Slow Art Day, and museum representatives believe this exhibition, which will be accompanied by recordings of Gregorian chanting, will be a great one for slowing down, even meditating, in an environment surrounded by art.
Research suggests that most museum goers spend on average just 28.6 seconds with each work in a given exhibition. Slow Art Day challenges visitors to choose a few works, consider each for approximately 10 minutes, and then engage in a discussion around the works with your friends or our museum staff.
Museum worksheets will help to guide the experience.
"Leave your stress behind, take time to wander our galleries, immerse yourself in artistic expression, and ponder for a while the works on view in the current exhibition "Illuminations: Art that Makes the Spirit Soar," say museum representatives.
The current exhibition will be on display through May 31. Admission is free and open to the public.
Learn more about Slow Art Day at https://www.slowartday.com/
The Evelyn Burrow Museum is open Tuesday through Friday from 9 a.m. to 5 p.m. and Saturday from 10 a.m. to 2 p.m. For information, call 256.352.8457, email burrowmuseum@wallacestate.edu.