"Japanese Posters, 1945-89"
An exhibit of Japanese artwork on loan from the Birmingham Museum of Art will open at the Ottis and Evelyn Burrow Center for the Fine and Performing Arts at Wallace State Community College in Hanceville on Friday. Hosted by The Evelyn Burrow Museum, "Japanese Posters, 1945-89" features 20 posters published in the volume, "Best 100 Japanese Posters, 1945-89."
The catalog's introduction refers to the post-World War II posters that comprise the exhibition as "artistic milestones of this 45-year period." The posters were selected by a panel of five revered Japanese graphic designers primarily for their artistic significance rather than simply for their commercial success.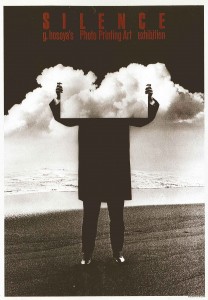 One of the graphic designers who participated in the selection, Yusaku Kamekura, describes it this way:
"The selection process turned out to be a somewhat emotional experience for me. It brought back vivid memories of how determined we Japanese designers of the early post-war period had been, despite the intense destitution of our homeland, to master – and, if possible, surpass – the design skills of the advanced nations of the West. Though we were severely hampered by the poor state of Japanese paper and printing techniques in those days, we beat our brains to find ways of overcoming these obstacles. In our collective determination we joined together and established organizations dedicated to the enhancement of the design profession in Japanese society. Holding poster exhibitions was one means of accomplishing this goal. And though looking back I now realize how unpolished and unrefined our posters of those days actually were, nevertheless I recall how infused they were with a burning inner energy – the energy of our youthful aspirations."
The dual language Japanese-English catalog of these works was published in 1990 to celebrate the 90th anniversary of Toppan Printing Company and the Japanese printing industry, which today is one of the most advanced in the world.
The "Japanese Posters" exhibit will be on view at the Burrow Center through April 2. The catalog, now out of print, is also available for viewing.
"We are grateful to the Birmingham Museum of Art and its commitment to community art education, which has allowed us to bring this important exhibit to campus," said Kristen Holmes, Wallace State Director of Communications and Marketing.
Admission to the exhibit is free. Visitors are welcome anytime the Burrow Center is open. Burrow Museum hours are Tuesday through Friday 9 a.m. to 5 p.m. and Saturday 10 a.m. to 2 p.m. For more information, call 256-352-8457.