Wallace State's Burrow Museum Hosts Jurgen Tarrasch Exhibition "Recollection and Pursuit", Opening Reception Oct. 4, 2011
Wallace State Community College hosted "Recollection and Pursuit," an exhibition of the work of artist Jurgen Tarrasch at the Burrow Center from October 4 through November 8, 2011.
Tarrasch, who refers to himself as an organic abstractionist, will install more than 30 works done in oil, pastel, mixed media and fresco.
Four of the paintings in the exhibit use the fresco technique, which is a technique that has been used for centuries and is perhaps most widely associated with the Italian Renaissance. It is accomplished by applying pigment to wet plaster, such as was done by Michelangelo in the Sistine Chapel.
According to Tarrasch, fresco painting has been particularly important in the development of his artistic expression.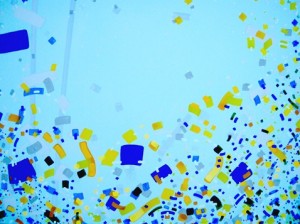 "Fresco inspired me to create different surfaces on my paintings. It could be rough like cross plaster, or very fine like polished part of a fresco layer, it is both in many cases. It is a very saturated and very transparent surface," he said, which can even achieve a degree of glowing.
This technique allowed him to explore landscapes in a new way. Upon moving from his native Germany to Alabama, Tarrasch became inspired by the surrounding environment.
"I was interested more in the nature's rhythm here in Alabama. I try to transform my ideas into my work," he said.
Tarrasch still prepares many of the pigments he uses himself. And even his oil paintings are done using these pigments and his own special technique.
The title for the exhibition conveys the transformation of his work over time, and includes elements from the past and his moves toward the future and development of new work. "But I was also thinking about the students future approach to their work," he said.
In fact, Tarrasch will conduct a demonstration of the fresco technique for student and others interested in attending on Tuesday, October 18, at 9:30 a.m. in the Burrow Center.
About the Artist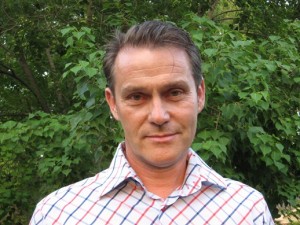 Jurgen Tarrasch was born on 11 October 1959 in Pisz, Poland (formerly Johannisburg, East Prussia), the second child and only son of German parents, who had remained in the area after World War II before immigrating to West Germany in 1976. His parents intended for him to become an architect, and though he excelled at the school for architecture and engineering he attended, receiving the "golden diploma" given to the best students, a passion for art that began in grade school continued to drive him.
In 1982 he moved to West Berlin to attend the Free University, and in the fall of that year began the study of philosophy and sociology. In the meantime, he continued to paint and established a small studio in an old building designed by Karl Friedrich Schinkel (1781-1841), where a number of artists from the Brunswick School and the "Neue Wilde" movement painted.
Then in 1988, he made the decision to go to Warsaw to attend the Academy of Fine Arts where students are taught, in addition to painting on canvas, the ancient techniques of fresco, sgraffito, and mosaic.
" I had a strong interest in these techniques and wanted to learn them from a to z," he said. "Before the Berlin Wall came down in 1989 it was not easy in Poland to express yourself freely on canvas. After the Wende (change), there was a sense of relief that led to an explosion of creativity."
In 1993, he received an MFA degree with a focus on painting and wall painting.
After completing that degree he returned to Berlin, where from 1993 to 1999 he worked as a painter and conservator of wall treatments and interiors, including fresco. In 1997, he was awarded a grant from the Federal Republic of Germany to go to the European Center for Conservation and Historic Preservation in San Servolo/Venice, Italy, to further his study of the art of conserving and restoring frescos and other Renaissance and Baroque art forms.
In 1999 his wife, Anne, was offered a job as curator of decorative arts at the Birmingham Museum of Art in Alabama. Their first daughter was born in Berlin in June of that year and in August the family flew to Birmingham to start a new life. The Tarrasches now have three children. Dr. Anne Forschler-Tarrasch, who curated the collection on display in The Burrow Museum, provided a lecture at Wallace State earlier this year.
Since moving to Birmingham Tarrasch has been working as a painter and has also worked on a number of special art and conservation projects. In the United States, his work has been shown recently in New York as well as locally at the UAB Visual Arts Gallery, the University of Montevallo Art Gallery, and in Birmingham at Space One Eleven, the Altamont School, Energen Corporation, Bare Hands Gallery and Monty Stabler Gallery.
He is the recipient of an Individual Artist Fellowship in the Visual Art from the Alabama State Council on the Arts, and was nominated to Southern Artistry, a multi-disciplinary showcase of outstanding southern artists.
"Recollection and Pursuit: The Work of Jurgen Tarrasch" is sponsored by The Evelyn Burrow Museum, the Wallace State Art Department, and the Wallace State Alumni Association.